Until the 1800s, the population growth of Stroud was slow and sustainable. Houses built to accommodate this came mainly from the private sector with some small input from certain charities.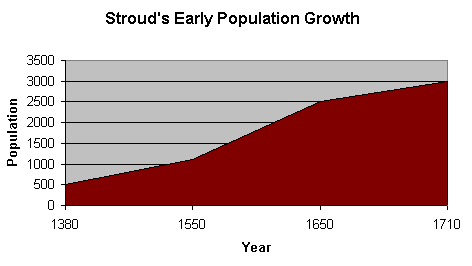 In 1801, the first proper census counted Stroud's population at 5,422.
Rapid growth followed with the town's industrial and commercial expansion. But it was not until the 1900s that it became clear that new housing would be required.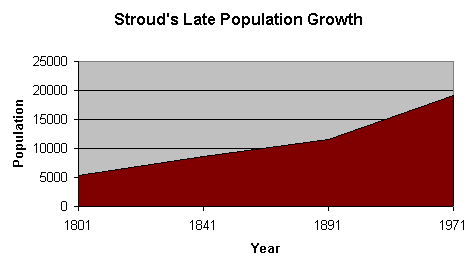 Concern about public health in some of the town's older and more squalid housing and a report from the Ministry of Health, prompted the Urban District Council to plan the town's first Council houses. Land was purchased at Uplands and in 1920-23, 66 new houses were built, and more houses followed on the Stratford Road in 1926.
In 1935, new houses were built in Ebley and Kings Stanley. Rent was 5 shillings a week for a three-bed roomed house and 2 shillings for a two-bed roomed house.
By the 1950s, Council owned properties had almost trebled. The cost of re-wiring a house with electricity stood at £12 a house and allowed for one light socket in each room and three wall sockets per house.
Council house applicants were subjected to a Points System. Poor existing accommodation, illness (especially tuberculosis), disability, pregnancy and children or being a veteran of the World Wars gave the applicant special dispensation.
In 1974, the council owned 2,500 houses and more than a third of all domestic properties in town. This figure was soon to be drastically altered when in 1980, the Conservative government under Margaret Thatcher gave every tenant a right to buy at discount on market value, resulting in a loss of 40% of housing stock.
From January 2016, this website is managed by Stroud Local

History Society